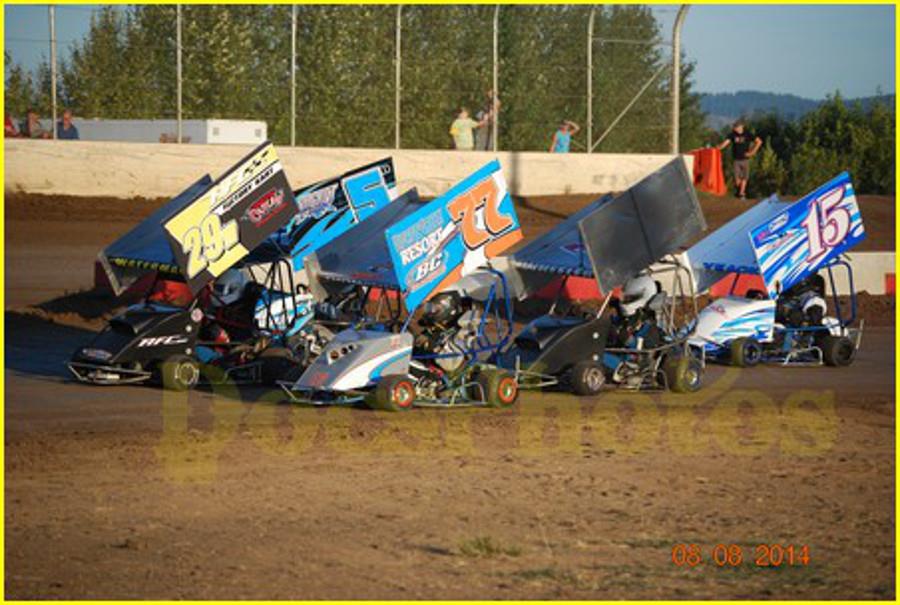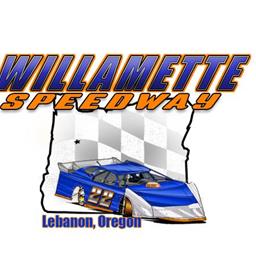 9/12/2014
Willamette Speedway
---
Kart Race #9 On Tap At Willamette This Friday September 12th
Kart Race #9 On Tap At Willamette This Friday September 12th
By Ben Deatherage
(Photo Courtesy of Doc's Photos)
Lebanon, Oregon- Willamette Speedway Karts will be back in action for the first time since the August 16th Summer Sizzle Tour event. The Friday September 12th date will mark the ninth time that the Karts have been in action at Willamette. It is the next to last race for the program as everything will wrap up on Friday the 19th.
General admission to the Friday Kart race will be FREE of charge. Pit Passes are $10.00 and Car and Driver fees will be $30.00. The Pit Gate will open up around 4:00 PM and Racing is scheduled to begin around 6:30.
In the Pee Wee division Jayden Trupp has won an amazing seven main events while Trevor Grimes has one triumph. The same can be said in the 5HP Intermediate ranks as Austin Sause has seven wins and Colby Thornhill just has one victory. Carter Patterson leads the winner's list in the 5HP Open, with five, and Benjamin Silliker has recorded two wins while Skyler Winebarger has won once.
In the Speedway Kart divisions Jerry Fonfara is atop the Rookie class with his five wins while Jayden Kimball has two. Jonathan Brown leads the Adult division with his four wins over Melissa Aicher's two and Dylan Snyder's single triumph.
With just a single point lead Kyle Roles has managed to visit the winner's circle on three occasions in the 125cc over Conner Hanson who has done so four times while Trinity Pendley has record one win. Eric Scofield, Kyle Cormican, and Tyler Thompson all have two trips to victory lane in the 250cc division and single feature winners include Lucas Ashe and Duke Johnson.
Finally in the Open Kage Bricen James has an impressive five victories. Brenden Waterman, Mike Wheeler, and Kyle Alberding have won on a single occasion and Tyler Thompson does have a non-point victory to his credit.
As usual Willamette Speedway will give the feature winners an awesome oversized check with their name on it and drivers that win in the 125cc, 250cc, and Open Kage divisions will get a FREE tire courtesy of Hoosier Racing Tires. Also all participants in non-purse classes will receive one of the awesome plaques that are exclusive to Willamette Speedway.
None of this would be possible without the great support from the folks at Scofield's Karts & Parts, Xtreme Motorsports, James Gang Pizza, and Schram Brothers Excavating so a big thanks to all the wonderful people at those establishments. For the latest stories and information about Willamette Speedway log on to www.trophymotorsports.com.
---
Submitted By: Ben Deatherage
Back to News