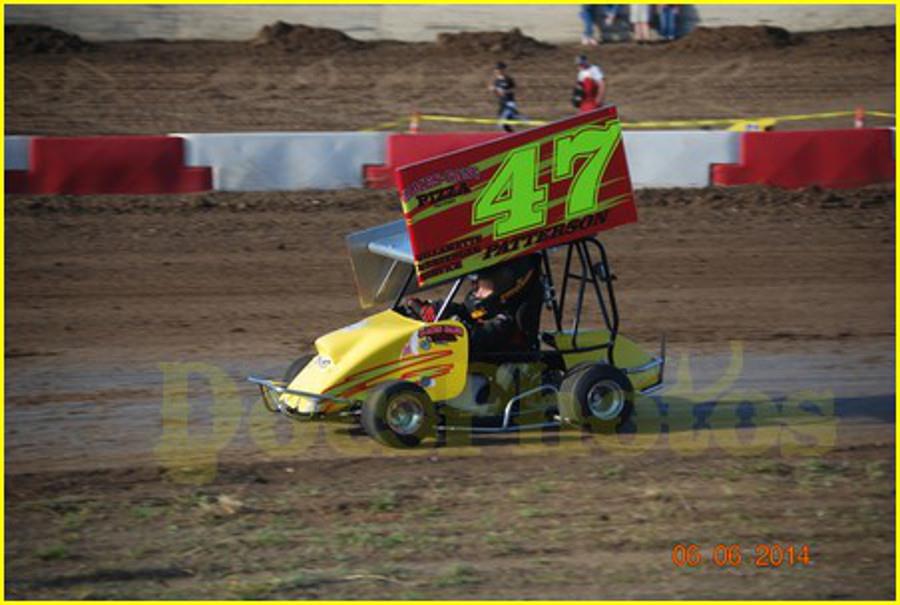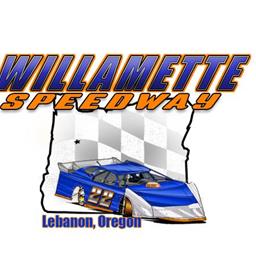 9/17/2014
Willamette Speedway
---
Willamette Speedway Kart Championship Night Will Close Out Terrific 2014 Campaign
Willamette Speedway Kart Championship Night Will Close Out Terrific 2014 Campaign
(Photo Courtesy of Doc's Photos)
Lebanon, Oregon- The 2014 season for Karts at Willamette Speedway will come to a close on Friday September 19th. After nine rounds of action all titles will be decided underneath the lights and while the majority of the championships have been decided there are a few that is still a coin toss. Keep in mind maximum points for a single race is one-hundred-twenty-four and that is if you win both heats and the main.
In the Pee Wee ranks Jayden Trupp has dominated winning eight victories including last Friday and losing just once to Trevor Grimes. He enters the final round with over a three-hundred point lead over second place. In the 5HP Open division Carter Patterson has six wins and has a sizable one-hundred-fifty point advantage. Benjamin Silliker has won twice and Skyler Winebarger once.
In the 5HP Intermediates Austin Sause has had a season like Jayden Trupp. Sause has won eight races and has lost just once and that was during the Summer Sizzle Tour to Colby Thornhill. Sause has a huge lead of over seven-hundred markers.
Jayden Kimball leads the Rookie Speedway Karts with one-hundred-thirteen points between him and Jerry Fonfara. Fonfara has six wins while Kimball has just two. In the Adult Speedway Karts Jonathan Brown leads the class by one-hundred-thirty-nine points with four wins to his credit with Melissa Aicher scoring two and Dylan Snyder one.
Here is where things get interesting. Just six points separate 125cc standings leader Kyle Roles from second-place Conner Hanson. Both drivers have four wins to their credit while Trinity Pendley has won once. Pendley herself is only eighteen points behind the leader Roles and fourth-place Dustin Asher trails by a mere eighty.
In the 250cc class it's even closer. Kyle Cormican seized the point lead after recording his third win of the campaign last Friday. Just one single point are between him and Eric Scofield. Scofield has two wins this year as does Tyler Thompson while Duke Johnson and Lucas Ashe have won once. Duke Johnson is mathematically in the hunt, trailing by forty-eight markers, while behind him in fourth is Talyn Roberts who is behind the leader by seventy-seven points.
Bricen James has had an impressive 2014 season to say the least which includes bearing the point lead in the Open Kage, Street Stock, and Crocker's Cars Super Sport divisions. If he were to stay atop the standings for all three classes he would win what is called a treble. James has recorded five victories in the Open Kage and leads second-place Casey Starr by seventy-two points which still keeps her eligible for the title. Other feature winners include Mike Wheeler, Kyle Alberding, Tyler Thompson, and Brenden Waterman who have all won once. Thompson also has to his credit a non-point victory in early August during the Willamette Speedway Kage Kart invitational.
General admission to the Friday Kart race will be FREE of charge. Pit Passes are $10.00 and Car and Driver fees will be $30.00. The Pit Gate will open up around 4:00 PM and Racing is scheduled to begin around 6:30. For more information be sure and log on to www.trophymotorsports.com.
---
Submitted By: Ben Deatherage
Back to News