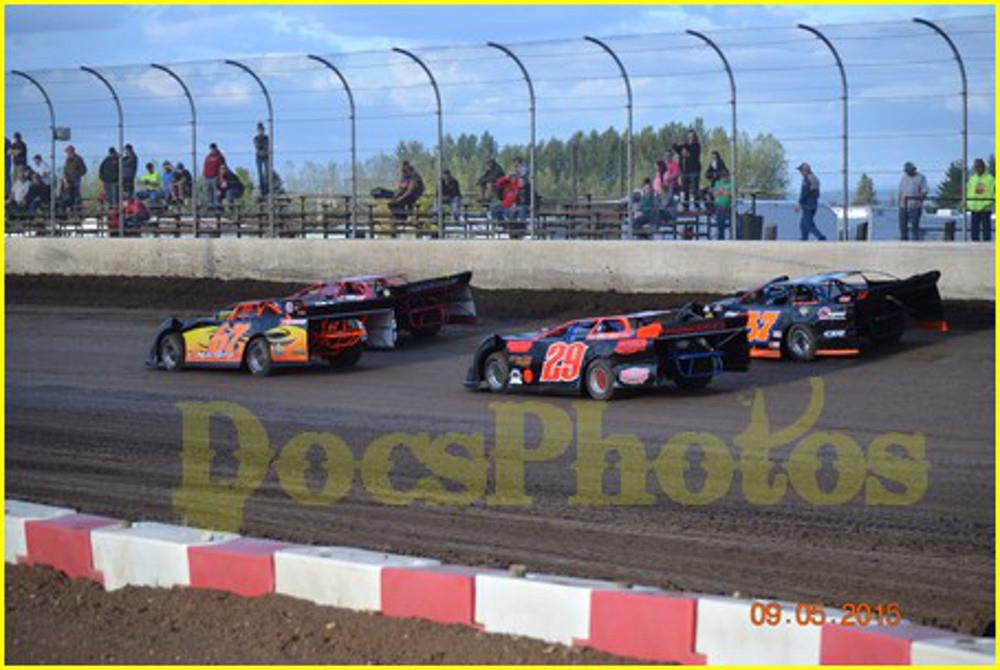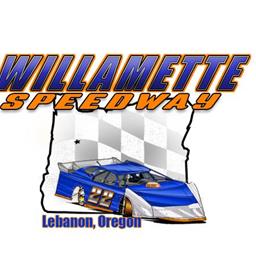 9/26/2015
Willamette Speedway
---
Mayea And Cronk Enter Final Willamette Race With Tight Point Battle
Mayea And Cronk Enter Final Willamette Race With Tight Point Battle
By Ben Deatherage
(Photo Courtesy of Doc's Photos)
Lebanon, Oregon- Only twelve points separate the top two drivers in the Super Dirt Late Models at Willamette Speedway entering Championship Night on Saturday September 26th. Mayea, the defending track champion, is looking for another Late Model title to add to his impressive resume while it would Cronk's first in the division.
Rob Mayea has the most victories this season, with five including two in the last three starts, but was sixteenth last week. Rob has twelve top five finishes in sixteen races.
The final points race is finally here and it's time to be consistent and race hard," commented the driver of the J&S Farms/Cornett Racing Engines #37 Rocket, "last year in the last point race I had a mechanical failure and last week we had a rear end failure. This thing isn't over till it's over."
Brian Cronk was the point leader for the majority of the season. With a couple of rough results on August 15th and September 5th relegated him to second. He has finished in the top ten the last two events and will look to earn his first win since July 18th. The Metro Services/Gassner Trucking/Dog Lover's Gold Dog Food/Northwest Gas Lines #29 Rocket, of Cronk, also has twelve top fives and has managed to win on four occasions.
"I'm just hoping to get back in the rhythm of what I had going for the first seventy-five percent of season and going to give it my all to take home the championship," said Cronk, "it was a huge bummer to loose a seventy-five point lead in two weeks."
Pit Gates will open at 1:00 PM, the Pit Meeting will take place at 2:30, Front Gates open at 3:30, and Racing starts at 6:00. Tickets for this event are Adults $14.00, Seniors/Juniors/Military (13-17) $10.00, Youths (Ages 12-6) $5.00, and Children under the age of 5 are FREE and a family pass will be offered for two Adults and up to four Youths for just $35.00. For more information log on to www.trophymotorsports.com and click "Track Info".
---
Submitted By: Ben Deatherage
Back to News