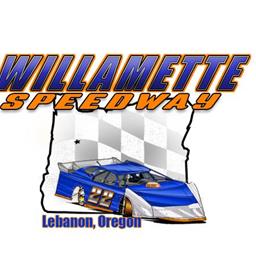 10/7/2015
Willamette Speedway
---
October 24th Willamette Speedway Kart Banquet Details
October 24th Willamette Speedway Kart Banquet Details
By Ben Deatherage
Lebanon, Oregon- Willamette Speedway would like to invite all of the Kart drivers to the season ending banquet on Saturday October 24th at James Gang Pizza around 1:00 PM. James Gang Pizza is located at 1188 S Main Street in downtown Lebanon. A list of drivers for that will be getting awards can be found below this release.
Pizza and soda pop will be provided from the track. All karters, crew, family members, and fans are all invited to attend.
This is a great way to award all of the drivers and teams that worked so very hard throughout the course of the 2015 campaign. It was an excellent year of racing for the Kart program at the historic venue and 2016 should be very exciting as well. For the latest news and information regarding Willamette Speedway log on to www.trophymotorsports.com.
Pee Wee Open:
Colin Mendez
Pee Wee Subaru:
Kasey Simmons
Piper Hanson
5HP Intermediate:
Makayla Patterson
5HP Open:
Carter Patterson
Seth Riggs
Brayden Brookshire
125cc:
Kyle Roles
Dustin Asher
250cc:
Duke Johnson
Trinity Pendley
Mclain Beaudoin
Open Kage:
Eric Scofield
Kyle Cormican
Cory Yeack
---
Submitted By: Ben Deatherage
Back to News