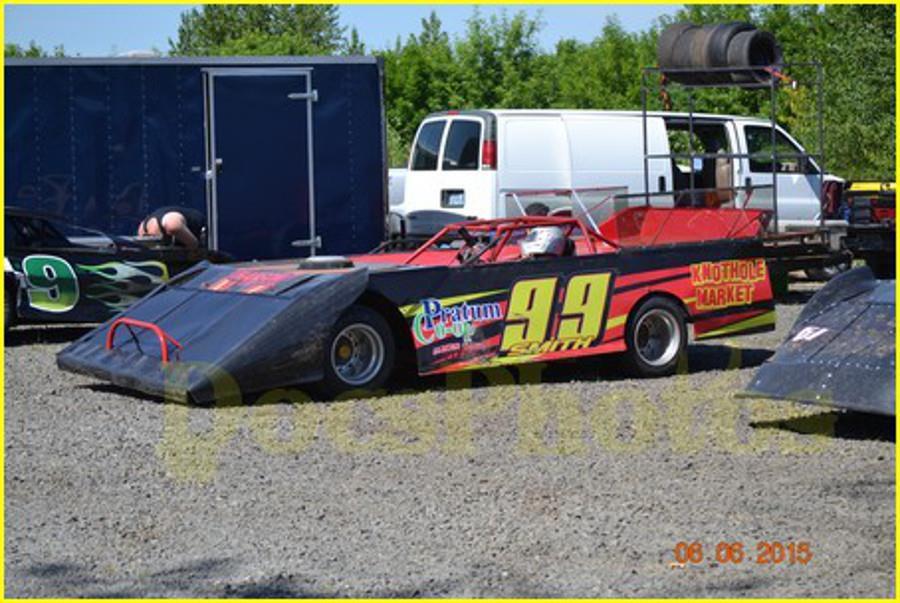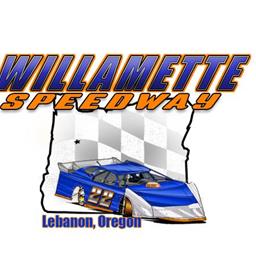 10/22/2015
Willamette Speedway
---
Brian Smith Collects Willamette Super Sport Title
Brian Smith Collects Willamette Super Sport Title
By Ben Deatherage
(Photo Courtesy of Doc's Photos)
Brian Smith would get the job done in Super Sport competition at Willamette Speedway in 2015. It would be the first time that the Albany driver has ever won a title at the historic 1/3-mile clay oval. Smith would win six features over the course of the campaign.
"I just got to thank Knothole Market, Pratum Co-op, Hanson Machine, James Gang Pizza, Randy Boyd, Jeff Rash, and Brian Brown," stated Smith, "Oh and I can't forget about my wife and kids."
Smith would be victorious on April 25th, June 13th, June 27th, July 11th, September 12th, and the final race of the year on September 26th. The Knothole Market/Pratnum Co-Op/Hanson Automotive Machine/James Gang Pizza #99 Rayburn would finish among the top five on seventeen occasions in twenty-one events. The title would add to Smith's two previous championships in his career. Those two were a Dwarf Car crown at Salem Indoor Speedway and a Sportsman championship at Madras Speedway.
For more information on Willamette Speedway log on to www.trophymotorsports.com. Also check out Willamette on social media by visiting the Facebook page and hitting "Like".
---
Submitted By: Ben Deatherage
Back to News