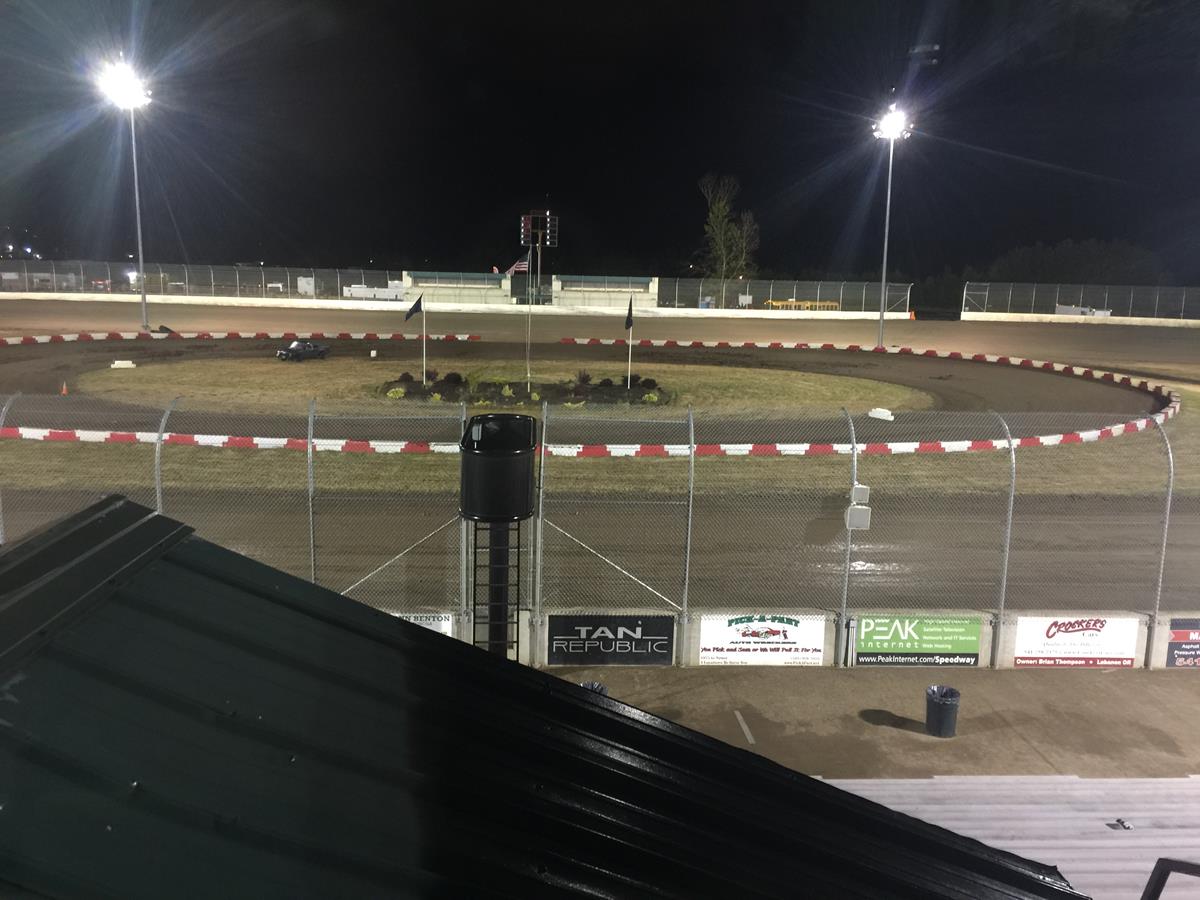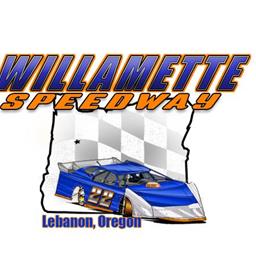 6/16/2016
Willamette Speedway
---
Weather Claims Wild West Modified Shootout Round #5 At Willamette; Sunset Speedway Next On Friday June 17th
Weather Claims Wild West Modified Shootout Round #5 At Willamette; Sunset Speedway Next Event On Friday June 17th
By Ben Deatherage
Lebanon, Oregon- The Wild West Modified Shootout would stop at Willamette Speedway in Lebanon, Oregon on Wednesday June 15th. A massive field of fifty-one cars would inhabit the pit area of the historic 1/3-mile clay oval. Teams made the trip from the states of Oregon, Washington, California, North Dakota, Montana, Colorado, and North Carolina as well as the Canadian province of British Columbia.
During the support class main event a heavy rain fall would develop that would saturate the racetrack and bring a halt to their race early. Unfortunately the race was not able to be resumed and the IMCA Modified feature was not able to begin. It is the first time that a race has fallen victim to weather since 2013 at Cottage Grove Speedway.
However the entire preliminary program was able to be completed. Mark Carrell of Redmond, Warren's Brad Martin, and Lakewood, Colorado driver Ryan Gaylord were the winners of the three B Mains.
Sunset Speedway Park will be the next stop on the tour. The Banks, Oregon bullring will be hosting a Appreciation Party, presented by FinishLine Graphics, on Thursday night while the ¼-mile will be racing on Friday June 17th. Don't forget that Ken Schrader will be making a special appearance and race at SSP just this night.
Tickets for the race on Friday are Adults $13.00, Seniors/Military/Juniors (13-17) $10.00, Youths (6-12) $5.00, and Children (5 and Under) FREE. A Family Pack (two Adults and up to four Youths) will be offered at $35.00 as will $25.00 Premium Seating. Pit Gates open at 2:00 PM, Front Gates 4:00, and Racing starts around 6:30. For more information check out www.sunsetspeedwaypark.com.
Race Summary:
Wild West Modified Shootout Race #5
Wednesday June 15th, 2016
Willamette Speedway
Lebanon, Oregon
A Main: Rained Out
B Main 1: 1. 27-Mark Carrell; 2. 16B-Randy Brown; 3. W5-Jesse Williamson; 4. 16S-Jerry Schram; 5. 44T-Brian Thomspon; 6. 75-Brian Poppa; 7. 11S-Steven Sturdevant; 8. 99-Jeremy Martin; 9. 27EH!-Lawrence O'Conner; 10. V13-Grey Ferrando; 11. 57-Ethan Landers; 12. 31-Austin Bloom; 13. 6X-Don Jenner
B Main 2: 1. 19-Brad Martin; 2. 16P-Preston Luckman; 3. 30-Jeremy Shank; 4. 2-Danny Lauer; 5. 5. 11-Tom Sweatman; 6. 2G-Brad Gentry; 7. 22S-Steve Moore; 8. 12-B.J. Wild; 9. 97JR-Ron Berry; 10. 51-Jimmy Schram; 11. 44-Nick Bessette; 12. 11X-Donald Schott; 13. 90-Chris Beaulieu
B Main 3: 1. 7R-Ryan Gaylord; 2. 13-Bricen James; 3. 44P-Sam Potter; 4. 33C-Craig Hanson; 5. 8-Rob Ireland; 6. 6M-Matt Jenner; 7. 4Z-Zach Olson; 8. 33E-Bob Bloom; 9. 04-Rod McCombs; 10. 88-Kevin Roberts; 11. 75C-Graham Cook; 12. 34-T.J. Richman; 13. 38-Justin Ryker
---
Submitted By: Ben Deatherage
Back to News