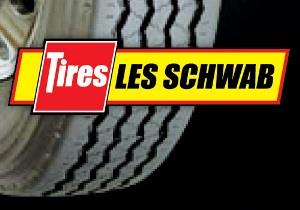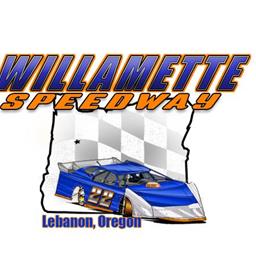 7/12/2016
Willamette Speedway
---
Willamette Readies For Mid-Season Championship Night presented by Les Schwab Tires On Saturday July 16th; Karts On Friday The 15th
Willamette Readies For Mid-Season Championship Night presented by Les Schwab Tires On Saturday July 16th; Karts On Friday The 15th
By Ben Deatherage
Lebanon, Oregon- Racing at Willamette Speedway in 2016 is around the midway point. The famed 1/3-mile clay oval will be hosting the annual Mid-Season Championship Night presented by Les Schwab Tires on Saturday, July 16th. It will feature all six regular classes that inhabit Willamette including Super Late Models, IMCA Modifieds, Super Sports, Sportsman, Street Stocks, and Hornets. But before any of that takes place there will be Kart racing on Friday the 15th to kick off the entire weekend.
General Admission to the Friday Kart race will be FREE of charge. Pit Passes are $10.00 and Car and Driver fees will be $30.00. The Pit Gate will open up around 4:00 PM and Racing is scheduled to begin around 6:30.
In the Super Late Models Rob Mayea is currently the only driver to have won more than once. Mayea has two main event victories to his credit while Brian Cronk, Collen Winebarger, Joey Tanner, Justin Duty, and 2016 Clair Cup winner Jeremy Shank have won only once.
In the IMCA Modifieds both Collen Winebarger and John Campos have managed to win twice each. Single race winners include Matthew Drager, Kyle Yeack, and Lane Zerbin. Brian Thompson has three wins in the Super Sports, which is the most, while Randy Barley has two. Sean Cronk and Dan Deibele are the only two drivers with one win in 2016.
Tom Yeack has dominated the Sportsman rank this year. Tom has five wins in six starts. Jeff Rash is the only driver to beat Yeack and has done so on one occasion. Justin Evans and Chris Sine are tied for most wins in the Street Stocks with two each. Single race winners this season include Jody Tanner, Mikey Brakeall, Andrew Langan, Kevin Roberts, and Shannon Horn. In the Hornets only two drivers have paid visits to the winner's circle. Tracy Muse has four victories while Rowe Lovvorn has won three times.
Tickets are $14.00 for Adults, Juniors/Seniors/Military $10.00, Youths $5.00, and a Family Pass (2 Adults and up to 4 Youths) $35.00. Front Gates open at 3:30 PM and Racing kicks off at 6:00. For more information, log on to www.trophymotorsports.com.
---
Submitted By: Ben Deatherage
Back to News