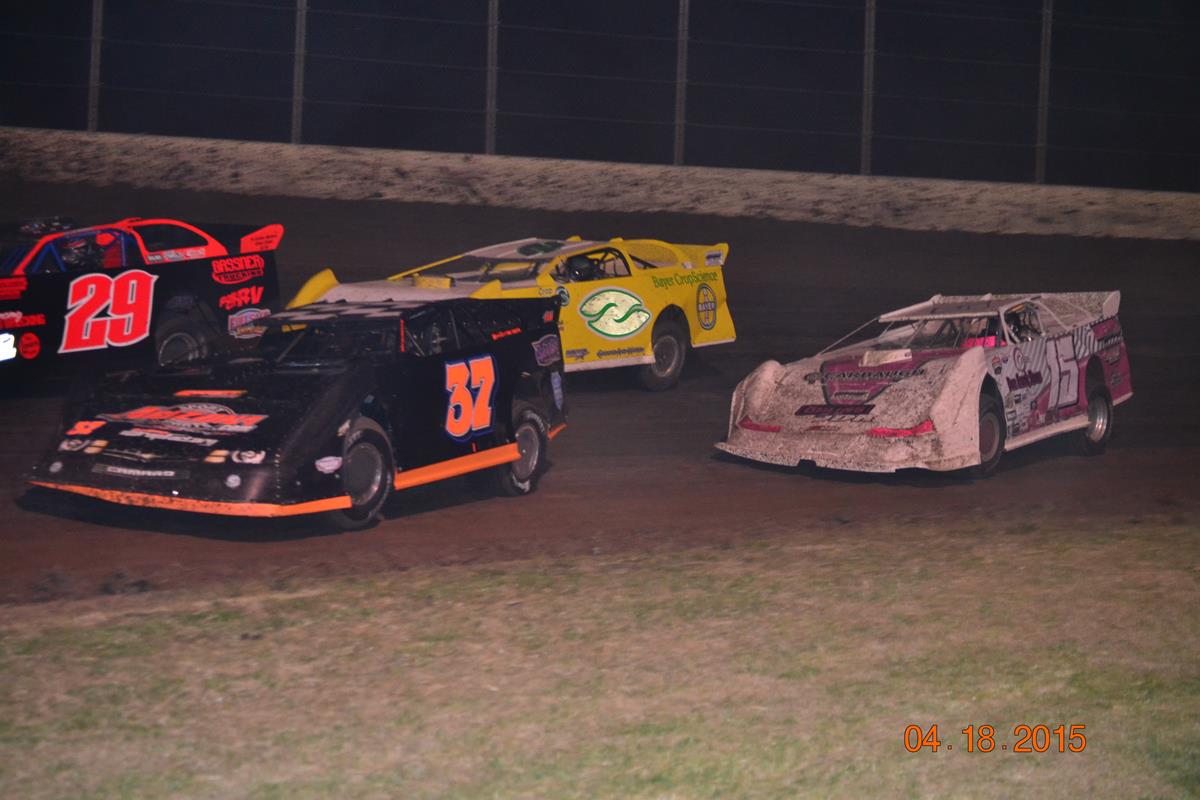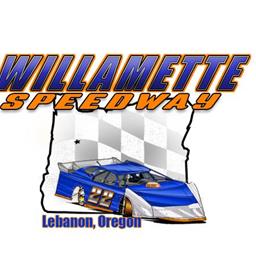 9/3/2016
Willamette Speedway
---
I-5 Super Late Model Series Have Doubleheader At Willamette This Weekend
I-5 Super Late Model Series Have Doubleheader At Willamette This Weekend
By Ben Deatherage
(Photo Courtesy of Doc's Photos)
Lebanon, Oregon- The cars and stars of the I-5 Super Late Model Series make their return to Willamette Speedway on Saturday, September 3rd, and Sunday, the 4th. The weekend is being billed as the Fall Frenzy Classic weekend and will be two separate shows. The 1/3-mile clay oval has been the home track of the tour and will be the first time the series has been in town since July 30th.
So far in 2016 there have been fifteen different races, at three different facilities, producing seven different winners. With last week's victory at Sunset Speedway Park Joey Tanner sits at the top of the winner's list so far, with four, while Rob Mayea has three victories. Two-race winners include Collen Winebarger, Brian Cronk, and Justin Duty while single feature victors include John Duty and Jeremy Shank.
The I-5 Super Late Model Series has made ten trips to Willamette Speedway this year. Rob Mayea has the most victories with three while Joey Tanner and Justin Duty have two each. Collen Winebarger, Brian Cronk, and Jeremy Shank have managed to win once.
Tickets for both nights are $14.00 for Adults, Juniors/Seniors/Military $10.00, Youths $5.00, and a Family Pass (2 Adults and up to 4 Youths) $35.00. Each night will be regular starting times. Front Gates open at 3:30 PM and Racing kicks off at 6:00. For more information, log on to www.trophymotorsports.com.
2016 I-5 Super Late Model Series Schedule:
Date-Venue-Location-Winner
April 16th-Willamette Speedway-Lebanon, OR-Joey Tanner
April 23rd- Willamette Speedway-Lebanon, OR-Rained Out
April 30th-Willamette Speedway-Lebanon, OR-Rob Mayea
May 7th- Willamette Speedway-Lebanon, OR-Justin Duty
May 14th- Willamette Speedway-Lebanon, OR-Rained Out
May 21st- Willamette Speedway-Lebanon, OR-Rained Out
May 28th-Sunset Speedway Park-Banks, OR-Joey Tanner
May 29th-Sunset Speedway Park-Banks, OR-Collen Winebarger
June 4th- Willamette Speedway-Lebanon, OR-Collen Winebarger
June 11th- Willamette Speedway-Lebanon, OR-Brian Cronk
June 25th-Cottage Grove Speedway-Cottage Grove, OR-John Duty
July 2nd- Willamette Speedway-Lebanon, OR-Rob Mayea
July 3rd- Willamette Speedway-Lebanon, OR-Jeremy Shank
July 16th- Willamette Speedway-Lebanon, OR-Rob Mayea
July 23rd- Willamette Speedway-Lebanon, OR-Joey Tanner
July 30th- Willamette Speedway-Lebanon, OR-Justin Duty
August 6th- Cottage Grove Speedway-Cottage Grove, OR- Brian Cronk
August 27th- Sunset Speedway Park- Banks, OR- Joey Tanner
September 3rd- Willamette Speedway-Lebanon, OR
September 4th- Willamette Speedway-Lebanon, OR
September 17th- Willamette Speedway-Lebanon, OR
September 24th- Willamette Speedway-Lebanon, OR
---
Submitted By: Ben Deatherage
Back to News