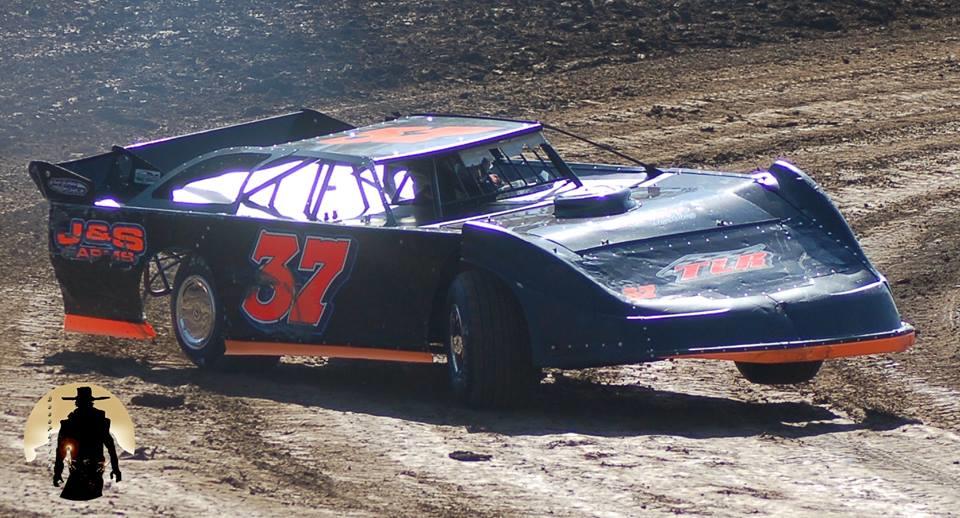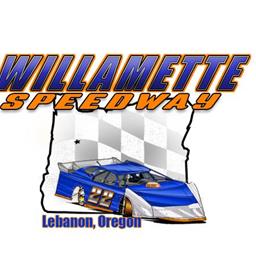 9/5/2016
Willamette Speedway
---
Mayea, Dittman, Thompson, Emry, And D. Cronk Get Sunday Willamette Victories
Mayea, Dittman, Thompson, Emry, And D. Cronk Get Sunday Willamette Victories
By Ben Deatherage
(Photo Courtesy of Doc's Photos)
Lebanon, Oregon- Willamette Speedway would be in attendance for the second consecutive night on Sunday, September 4th. All five classes from the previous night were on hand for the final evening of the Fall Frenzy Classic Weekend. They included the Super Late Models, IMCA Modifieds, Super Sports, Sportsman, and Street Stocks.
After coming so close to winning on Saturday, Rob Mayea would get the job done on Sunday. The Bend native now has four wins to his credit at the 1/3-mile clay oval. Salem's Jeremy Shank, Portland pilot Brian Cronk, fellow Portland native Joey Tanner, and Lebanon veteran Randy Boyd were the rest of the top five.
Lebanon's Justin Dittman would emerge triumphant in the IMCA Modified ranks. It would be Dittman's first win of the campaign. Corbett chauffeur Collen Winebarger, Jerry Schram of Vancouver, Washington, Albany's Matthew Drager, and Kyle Yeack from Lebanon finished out the top five spots.
Brian Thompson once again would finish in first place in the Super Sport division. The Sweet Home driver would sweep the weekend and bring his total of feature wins to seven. Randy Boyd, Randy Barley of Albany, Lebanon's Dan Deibele, and Newberg native Brian Winkler finished second through fifth.
After so many good runs over the course of the year, Ryan Emry finally would get his first main event win. The Corvallis driver would manage to have a decent margin over second place at the drop of the checkered flag. Lebanon driver Chad Slover, Tom Yeack of Crawfordsville, Jeff Rash from Lebanon, and Albany's Brian Smith were the balance of the top five.
Last but not least were the Street Stocks. For the second straight night they were the biggest class of the weekend. David Cronk of Portland picked up his third victory of 2016 which now ties Justin Evans for the most this year. Eugene's Chris Sine, Kevin Williamson of Coburg, Gresham gasser Kevin Roberts, and Lebanon teenager Mikey Brakeall made up positions two through five. Mikey Burnham, of Corvallis, would win the consolation feature.
Willamette Speedway is back in action on Wednesday, September 7th. The facility will host the Craftsman World of Outlaw Sprint Series for their only visit to the state of Oregon in 2016. The IMCA Modifieds will be the support class that evening. To find out how to get your tickets click the link at http://www.trophymotorsports.com/news/?i=39802 .
Saturday, September 10th will be a night off for Willamette and they will return to regular Saturday night action on the 17th. That night will have all six regular classes. For more information, log on to wwwi.trophymotorsports.com.
---
Submitted By: Ben Deatherage
Back to News