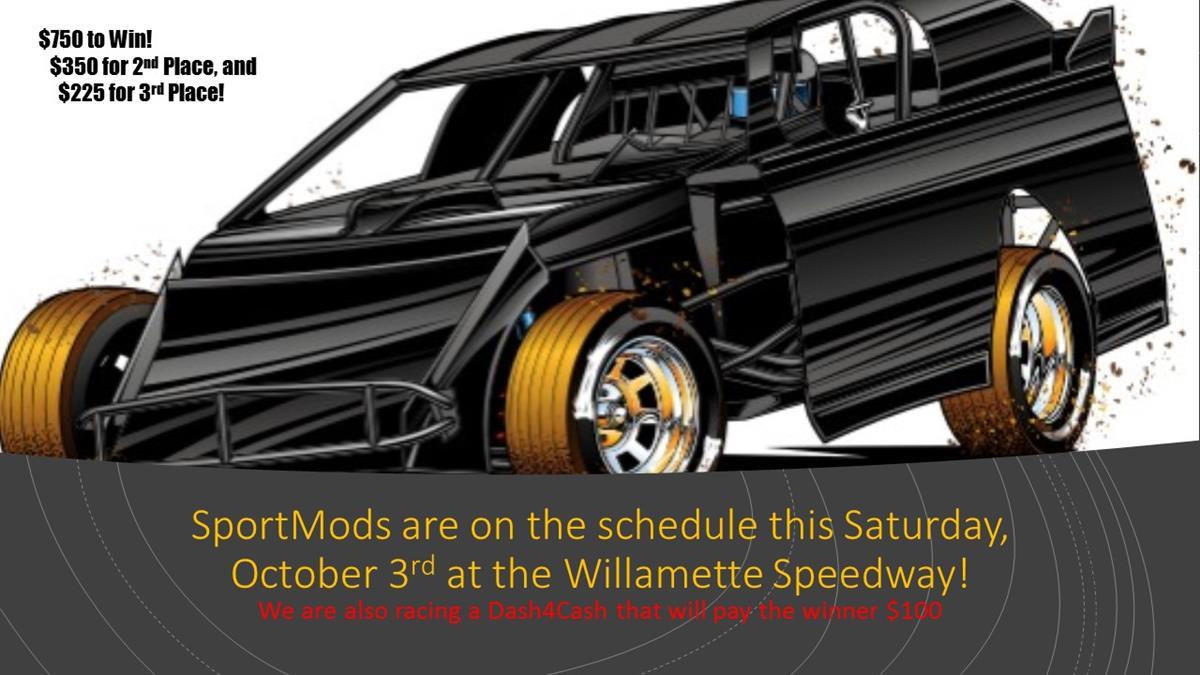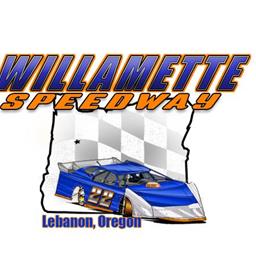 10/2/2020
Willamette Speedway
---
Willamette Speedway Welcomes Back Sport Mods For October 3rd Event
Willamette Speedway Welcomes Back Sport Mods For October 3rd Event
By Stephanie Deatherage
Lebanon, Oregon- Saturday, October 3rd, at Willamette Speedway will have their seventh race of the season with Super IMCA Modifieds, IMCA Sport Mods, Super Sports, Sportsman, Street Stocks, and Hornets on the card. As has been the case for 2020 the main grandstands are still closed to spectators but you can watch all the action on West Coast Racing Junkie.
The IMCA Sport Mods will be making a rare appearance. The last time they were in action at the historic 1/3-mile clay oval was on August 15th. Doug Coffman was the winner of that bout.
Bricen James is atop of the winner's table in the IMCA Modifieds with three wins to his credit. Three other drivers have managed to best the field on one occasion. That includes Craig Cassell, Doug Lockwood, and Travis Peery.
With his win last weekend Steve Moore became the first repeat feature winner of 2020 in the Super Sports. Vahn Stone, Robert Mercer, and Bryan Norton have all accrued a single triumph to their credit. In the Sportsman division Chad Slover is the main event win list leader, with three. Ryan Emry has two victories while James Slover has just one.
Kyle Yeack became the first Street Stock repeat winner last week. Justin Evans, Dakota Goddard, Brad Gentry, and Sean Cronk are in the win column with one main event win each. In the Hornets, Matt Diller is still the only repeat victor, with two wins. Brad Gentry, Cory Sweatman, Scott Beaudoin, and Ty Whitney all have one win to their names.
The Willamette Speedway would like to send a huge thank you to Mack McJunkin and Phil Lovvorn, at AAMCO Transmissions & Total Car Care of Lebanon and Corvallis, for all their support all year long. Be sure and stay up to date via the track Facebook page.
2020 Willamette Speedway Sponsors/Marketing Partners:
Peterson Cat
Western Beverage Company
Anheuser-Busch
Budweiser
Bud Light
10 Barrel Brewing Company
Nature Quest LLC
THC Recreation Station of Salem
AAMCO Transmissions & Total Car Care of Lebanon and Corvallis
CBD Express of Salem
W3 Wireless
Wirth Wi-Fi
Buck's Sanitation Service
Crocker's Cars
---
Submitted By: Ben Deatherage
Back to News