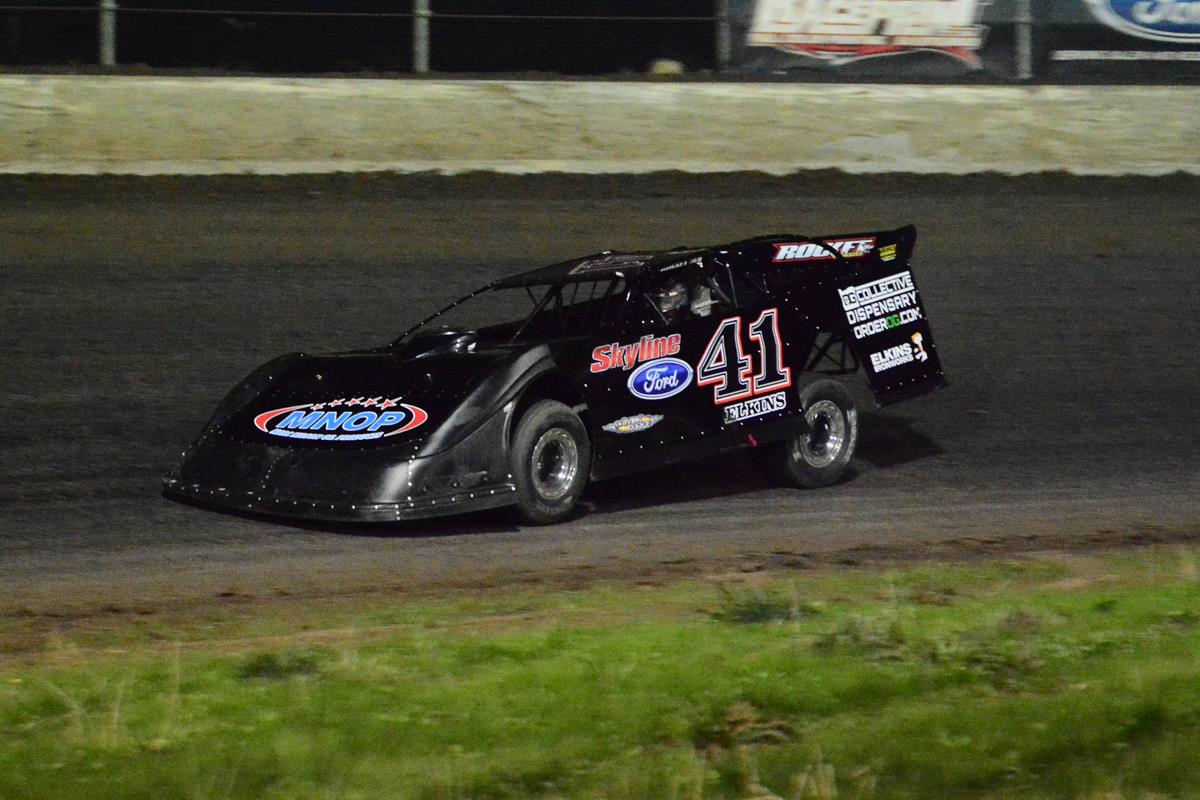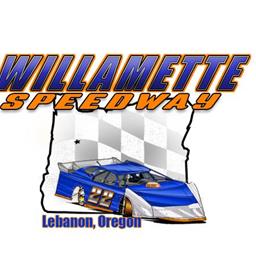 10/28/2020
Willamette Speedway
---
Ice Cube Cup Wins Got To Elkins, James, Moore, Debban, Godard, And M. Emry
Ice Cube Cup Wins Got To Elkins, James, Moore, Debban, Godard, And M. Emry
By Stephanie Deatherage
(Photo Courtesy of Doc's Photos)
Lebanon, Oregon- The 2020 season came to a close at Willamette Speedway on Saturday, October 24th, with the Ice Cube Cup. The event had six classes in action including Super Late Models, IMCA Modifieds, Super Sports, Sportsman, Street Stocks, and Hornets. The Sport Mods were also on hand too and were combined with the Sportsman division.
Salem's Doug Elkins once more conquered the Super Late Model class. Elkins won for the second straight week and is tied for the most Late Model wins of the year. Teenager Eston Whisler and Bryan Norton were second and third. Steve Moore wound up fourth over fifth finishing Randy Barley.
Bricen James achieved his fifth IMCA Modified triumph at Willamette Speedway. James, of Albany, has six overall wins in 2020 and topped the table for most victories in the state of Oregon. Grey Ferrando ended the night second while Craig Cassell posted a third. The balance of the top five consisted of Jake Mayden, in fourth, and Paul Rea, in fifth.
The winning combination for Steve Moore and car owner B.J. Donofrio continued in the Super Sports. The Scio chauffeur amazingly recorded his fifth consecutive feature win. Terry Sanders was the runner-up while Greg Heinrichs finished behind him in third. Shane Davis hit the wire fourth while fifth went to Tony Goddard.
For the Sportsman division, Clay Debban reigned supreme. The Shedd gasser scored his first win of the current campaign and became the fifth different winner in the class. Doug Coffman was second with third going to Ryan Emry. Sandy Sanders and Daniel Ray were fourth and fifth.
Another new face graced victory lane. Dakota Godard, from Albany and racing for car owner Phil Lovvorn, became the eighth different pilot to win at Willamette this year. Joey Tardio crossed the finish line second over third finishing P.J. Humphrey. Don Croy placed fourth with fifth credited to Kevin Scofield.
Lastly, were the Hornets. And just like the Sportsman and Street Stocks there would be a brand new winner on the year. Corvallis' Matthew Emry put together a magnificent run to record the victory and the sixth different Hornet winner in 2020. Second was James Skeslien with James Nagel ending the race third. Cheyenne McDonald wound up fourth and Nicole Emry got fifth.
Despite a wild and crazy year, 2020 witnessed some great races. With the season officially completed please stay tuned for the 2021 schedule. For the latest news and information log on to the track website or visit the Facebook page.
Race Results:
Ice Cube Cup
Saturday, October 24th, 2020
Willamette Speedway
Lebanon, Oregon
Super Late Models
A Feature: 1. Doug Elkins; 2. Eston Whisler; 3. Bryan Norton; 4. Steve Moore; 5. Randy Barley; 6. Greg Schellhorn; 7. Mike Betker; 8. Jason Johnson; 9. Mike Taylor
IMCA Modifieds
A Feature: 1. Bricen James; 2. Grey Ferrando; 3. Craig Cassell; 4. Jake Mayden; 5. Paul Rea; 6. Dan Sheller; 7. Doug Lockwood; 8. Sam Potter; 9. Cory Yeack; 10. Ian Whisler; 11. Shawn Scofield; 12. Jim Van Loon
Super Sports
A Feature: 1. Steve Moore; 2. Terry Sanders; 3. Greg Heinrichs; 4. Shane Davis; 5. Tony Goddard
Sportsman
A Feature: 1. Clay Debben; 2. Doug Coffman; 3. Ryan Emry; 4. Sandy Sanders; 5. Daniel Ray; 6. Talon Rogers; 7. Jody Tanner; 8. Darron Clark
Street Stocks
A Feature: 1. Dakota Godard; 2. Joey Tardio; 3. P.J. Humphrey; 4. Don Croy; 5. Kevin Scofield; 6. Cody Humphrey; 7. Jody Tanner; 8. Trevor Points; 9. Troy Chamberlain; 10. Darron Clark; 11. Rod McCombs; 12. Brody Humphrey; 13. Shane O'Hara; 14. Logan Kruesi; 15. Laree McDonald
Hornets
A Feature: 1. Matthew Emry; 2. James Skeslien; 3. James Nagel; 4. Cheyenne McDonald; 5. Nicole Emry; 6. Ryke Jeffers; 7. Devin Keefer; 8. Jeremiah Johnson; 9. Scarlett Drake; 10. Scott Beaudoin; 11. Josh Thompson
---
Submitted By: Ben Deatherage
Article Media
Back to News