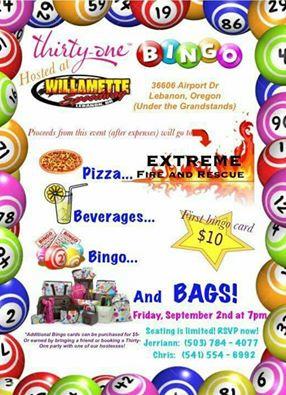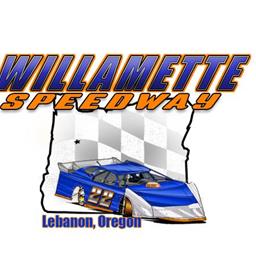 8/23/2016
Willamette Speedway
---
Extreme Fire & Rescue Fundraiser Friday September 2nd At Willamette Speedway
Extreme Fire & Rescue Fundraiser Friday September 2nd At Willamette Speedway
By Ben Deatherage
Lebanon, Oregon- Be sure and don't miss a special fundraising event on Friday, September 2nd at Willamette Speedway. Proceeds from the event, after expense, will benefit the Extreme Fire & Rescue team. There will be a massive game of Bingo and everything will take place underneath the grandstands.
The first card of Bingo will cost $10.00 and are $5.00 after that. Food and beverages will be on sale including pizza. Seating is very limited so to sign up contact Jerriann at (503)-784-4077 or Chris at (541)-554-6992. The event will start at 7:00 PM.
One of the main things that Extreme Fire & Rescue are trying to raise funds for is new firesuits. Another thing they are funding is enough money to make repairs to one of their truck's transmission. If you are unable to make the fundraiser or would like to contribute a donation feel free to contact Chris Van Sant at (541)-554-6992.
"Our firesuits run around $1200.00 each and we have to keep upgrading them because we use them so much," commented Extreme Fire & Rescue owner Doug Van Sant, "fortunately several drivers made donations that allowed us to get fire rated helmets. We're practically all volunteer based and use what little money we get to go back into the program for fuel, maintenance, and things like that."
Extreme Fire & Rescue is a privately contacted company that has served the Pacific Northwest for over twenty years. Beginning at the now closed Eugene Speedway they have been the hired safety crew at Willamette Speedway since 1997. Doug Van Sant, the current owner and operator, has been in charge for twenty years.
---
Submitted By: Ben Deatherage
Back to News