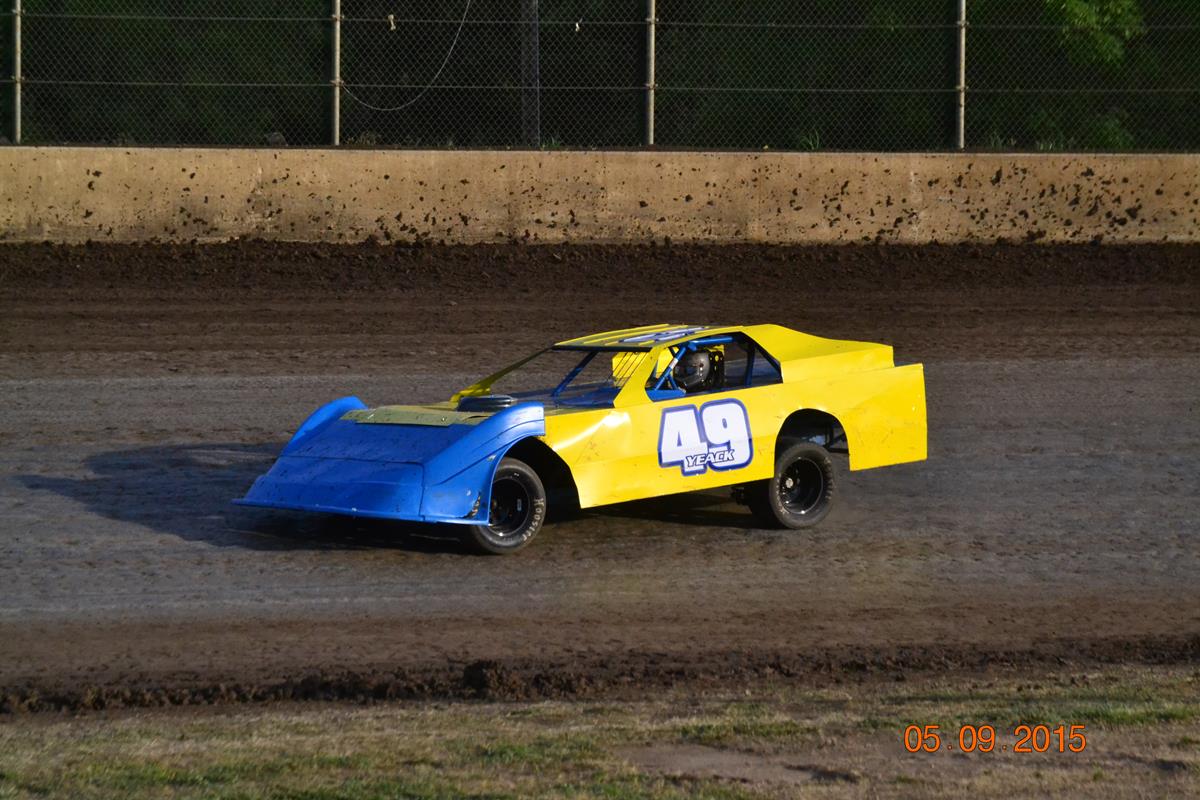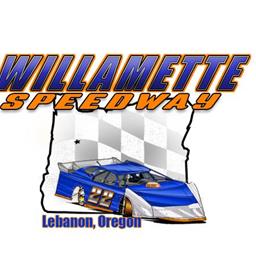 9/30/2015
Willamette Speedway
---
Winebarger, Carrell, Smith, T. Yeack, And Case Willamette Championship Night Winners
Winebarger, Carrell, Smith, T. Yeack, And Case Willamette Championship Night Winners
By Ben Deatherage
(Photo Courtesy of Doc's Photos)
The 2015 season would come to an end at Willamette Speedway on Saturday September 26th. For the final time the engines would roar at the historic 1/3-mile clay oval for Championship Night. A full pit area and a full crowd would be in attendance for this event. Classes included the Super Dirt Late Models, IMCA Modifieds, Super Sports, Sportsman, and Street Stocks.
Collen Winebarger, from Corbett, has had more success in the IMCA Modified then he has in the Late Models. Prior to Championship Night Winebarger had one Willamette Late Model win. That would change as the driver of the Discount Race Car Parts/FinishLine Graphics/Crocker's Cars/Sweere Trucking #S MasterSbilt would visit victory lane for the second occasion in 2015. When all of the racing was completed Bend's Rob Mayea would win the championship in his J&S Farms/Cornett Racing Engines #37 Rocket for the second year in a row.
In the IMCA Modifieds a new face would grace victory lane. Redmond native Mark Carrell would get the job done in his Mark's Auto Body #27 GRT by Phillips entry. Collen Winebarger would win his second consecutive campaign in the Discount Race Car Parts/FinishLine Graphics/Crocker's Cars/Sweere Trucking #S Shaw by Taylor.
For the sixth time this year Brian Smith of Albany would win in the Super Sports. The chauffeur of the Knothole Market/PratnumCo-Op/Hanson Automotive Machine/James Gang Pizza #99 Rayburn not only would win the main event but also the season championship.
Tom Yeack continued to be successful in the Sportsman division. The Crawfordsville driver, in his Unlimited Business Service/Cascade Outdoor Power Equipment #49 Pro, would get his fifth Sportsman win of the season. Junction City's Sandy Sanders would win the title in the Royalty Homes #43 Avenger.
Finally in the Street Stocks it would be Arnie Case of Vancouver, Washington getting the victory. It was the first time that Case, in his Coast Aluminum/Big Sky Landscaping/Challenge Fitness by Mike Case #18C Camaro, would be victorious at Willamette this year. Bill Allison of Dallas and the Tim's Automotive/Pam Pam's Auto Wrecking/Dick Kludt Trucking #28 Camaro team had accumulated the most points over the season to win the Street Stock title.
With 2015 all wrapped up and complete be sure and stay tuned on the track website www.trophymotorsports.com. There you will be able to find information regarding the awards banquet as well as the 2016 racing schedule.
---
Submitted By: Ben Deatherage
Back to News