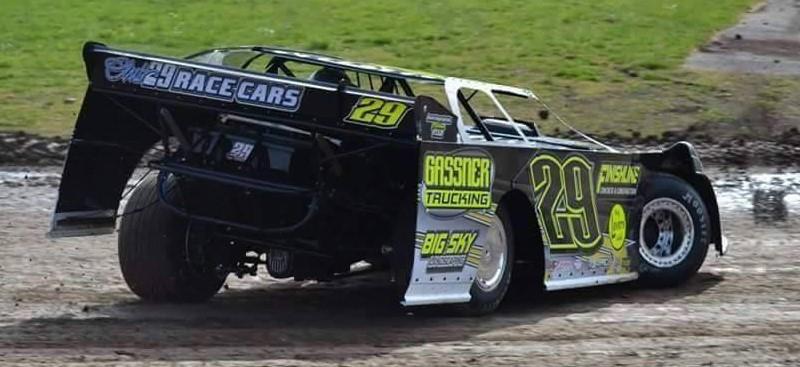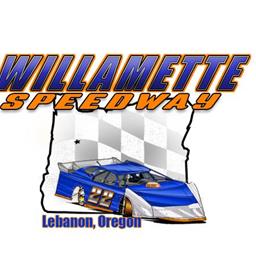 7/1/2016
Willamette Speedway
---
Brian Cronk Looking To Win Second Straight Clair Cup
Brian Cronk Looking To Win Second Straight Clair Cup
By Ben Deatherage
(Photo Courtesy of Doc's Photos)
Portland, Oregon- This Saturday July 2nd and Sunday the 3rd is Clair Cup at Willamette Speedway. The defending winner of the race is Portland pilot Brian Cronk and Cronk will look defend the title as Clair Cup champion this weekend in his Metro Services/Big Sky Landscaping/Dog Lovers Gold Dog Food/Finishline Concrete/Northwest Gas Lines and Construction #29 Club 29.
"To win this race two years in a row, especially with it paying 5k to win again, would be surreal" stated Cronk, "I know we have a car that can win it, so I'm going to do everything in my power to make sure I am prepared."
He already has tasted success at the famed 1/3-clay oval this year. Brian would be victorious in the June 11th event at Willamette and that was the last time Late Models ran there. In addition to the win he has five top five finishes in five starts. His worst finish was a fourth on April 16th. Not too bad for him considering his program underwent some significant changes during the offseason.
"We've had a pretty good start to 2016," he would continue, "I've posted top five finishes every week at Willamette so far with a fourth, two thirds, a second, and a win. Having those finishes has been really rewarding because to start the year, I got a newer chassis and changed from a big open motor to a 525 crate motor."
In last year's Clair Cup he would get the lead shortly after the tenth lap on the first night and would cruise to the victory. The opposite would happen on the final night when he would snatch the top spot late in the race to complete the weekend sweep. He is the only driver to win both nights on Clair Cup weekend in the history of this event.
"To win the Clair cup last year was definitely my most prestigious victories. Clair Arnold is the man that created the Willamette Speedway that we all enjoy so much so it was an amazing feeling to win "his" race."
Clair Cup is Saturday July 2nd and Sunday the 3rd. Tickets for each event are $14.00 for Adults, Juniors/Seniors/Military $10.00, Youths $5.00, and a Family Pass (2 Adults and up to 4 Youths) $35.00. The times for both nights are Front Gates open at 3:30 PM and Racing kicks off at 6:30. And drivers we want to let you know that the pit meeting has been moved up to 3:30 PM for each day. For more information, log on to www.trophymotorsports.com.
---
Submitted By: Ben Deatherage
Back to News