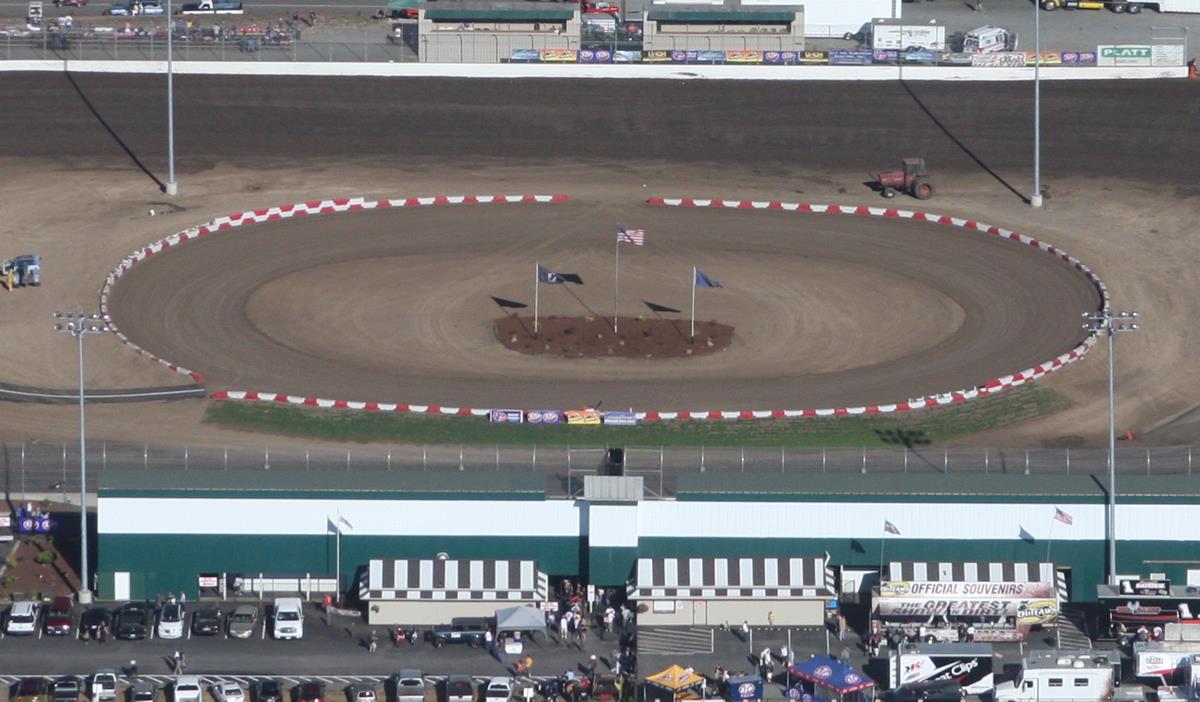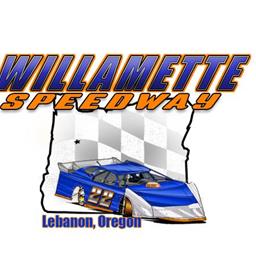 9/16/2021
Willamette Speedway
---
Elkins wins on busy night at Willamette Speedway
Elkins wins on busy night at Willamette Speedway
LEBANON, Ore. – Doug Elkins won the Super Late Model feature at the Willamette Speedway on September 11, one of six classes running on the night.
Other winners at the 1/3-mile dirt track were points leader Greg Henrich in Super Sports, Rod McCombs in Street Stocks, Bricen James in IMCA Modifieds, Sid Schott in IMCA Stock Cars and Jack Vicari in IMCA Sport Compacts. The IMCA classes were all non-points races, allowing teams the option of competing at the IMCA Super Nationals at Iowa's Boone Speedway without being penalized points back home.
In Super Late Models, points leader BJ Donofrio set fast time in qualifying with a lap of 14.700 seconds. Heat races were won by Rob Campos and Elkins, with Elkins taking the trophy dash as well.
Steve Moore started the 40-lap main on the pole. Elkins, who started fifth, took the lead by the halfway point and went on to defeat Moore by 2.301 seconds. Rounding out the top five were Campos, James Slover and Jeff Rash. Donofrio dropped out early and finished last. Fortunately for him Kent Emry, his nearest competitor in the points, also dropped out and finished just one position ahead of him.
In Super Sports, Henrich was top qualifier with a lap of 16.706 seconds. Henrich took the win in the heat race, while Brad Lehto took the trophy dash. Henrich won the 25-lap main event over a small field consisting of Steve Piefer, Lehto, Clint Young and Slover.
In Street Stocks, McCombs set fast time with a lap of 17.249 seconds. Matthew Drager won the heat race, while Sam Potter won the trophy dash. McCombs went on to win the main over Kevin Scofield, Doug Scott, JJ Irvine and Loren Kruesi.
In IMCA Modifieds, James set fast time at 15.690 seconds. Heat races were won by Tyson Blood and James, with James also taking the trophy dash. James went on to take the main event over Blood, Trevor Labarge and Cory Yeack.
In IMCA Stock Cars, Dakota Godard led qualifying with a lap of 17.877 seconds. Godard also won the heat race, while Donald Schott won the trophy dash. In the main event it was Sid Schott winning over PJ Humphrey and Donald Schott.
Finally, in IMCA Sport Compacts, Vicari showed the way in qualifying with a lap of 18.810 seconds. Heat races were won by Vicari and Bruce Miller. Rex Eckley won the trophy dash. In the main, Vicari quickly took the lead from his third starting spot and won by 1.303 seconds over Eckley, followed by Theran Trissell, Miller and Cole Trissell.
The same classes will be back at Willamette Speedway this coming Saturday, September 18. Gates open at 4 p.m., with racing at 6. To purchase advanced tickets, check out the track website at trophymotorsports.com or visit the track's Facebook page.
---
Submitted By: Ben Deatherage
Back to News