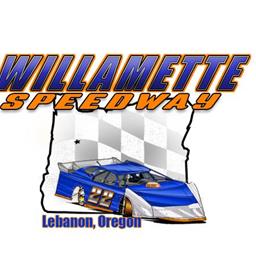 11/22/2022
Willamette Speedway
---
New Super Sport Rules for 2023 - Includes addition of LS motor.
Attention Super Sport teams. You will see some rules changes for the 2023 season.
Body:
•Allowed a maximum width of 82"
•Rear deck height maximum of 42".
•Side boards max height of 65" from ground with 24" of lexan material.
•Rear spoiler is maximum of 16" of material.
•Center of axel to back of body maximum of 52"
•Tops are optional
•Wedge noses are allowed
Suspension:
•Shock rule is the same as 2022 with only change being NO SLIDERS.
ENGINE RULES:
•NO ALUMINUM BLOCKS
•WE WILL NOW ALLOW THE USE OF THE LS ENGINE
5.3, 5.7 and 6.0 will be legal. If using the LS you must use STOCK injection, stock manifold and stock coil packs.
WEIGHT:
2300 LBS with cast block and heads.
2400 LBS with aluminum heads.
Tires:
Same. No change.
---
Back to News