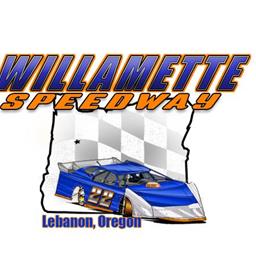 4/22/2023
Willamette Speedway
---
April 22nd 2023 Race Night - Rained Out
Due to Oregon"s unusually rainy season, .
The track as well as the pit area are completely saturated, as is everywhere else in Oregon. The weather is supposed to take a turn for the better this week. We are looking at much warmer and dryer days ahead.
Watch the Willamette Speedway Facebook page for the most current updates and information.
We look forward to seeing you every Saturday night for what is sure to be a great season of dirt track racing. See you at the track!
---
Back to News